May 28 2013 in Uncategorized by WHC Korea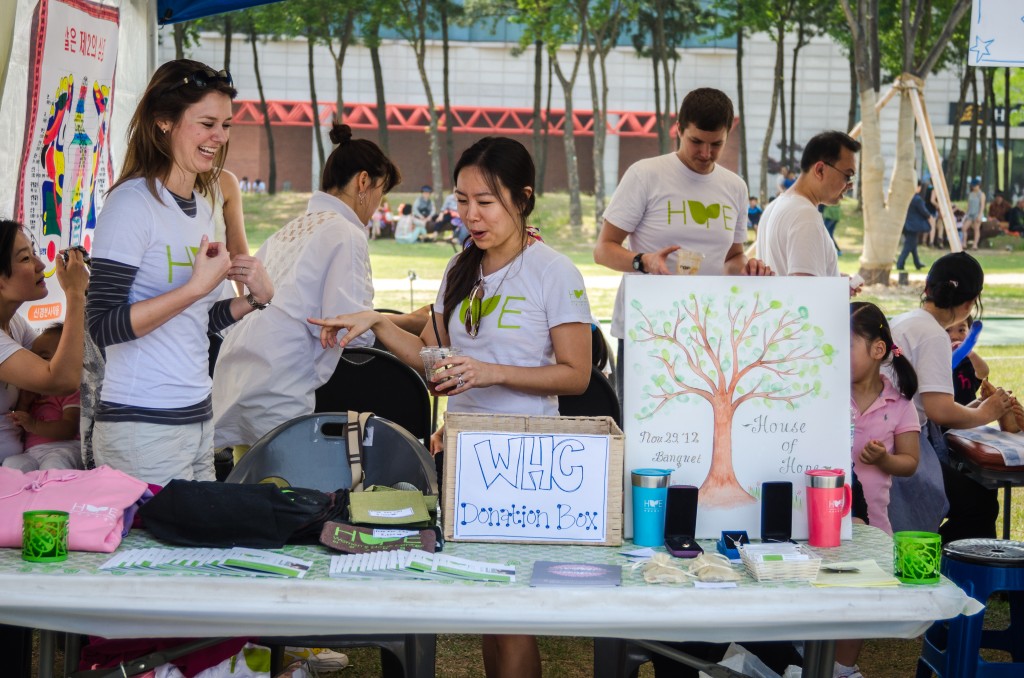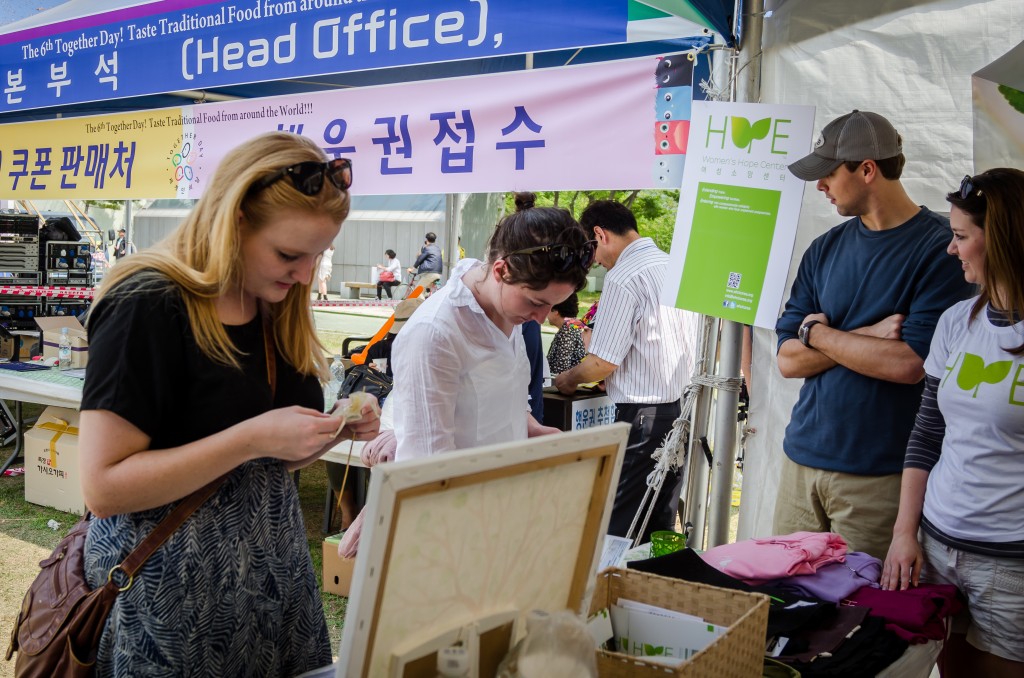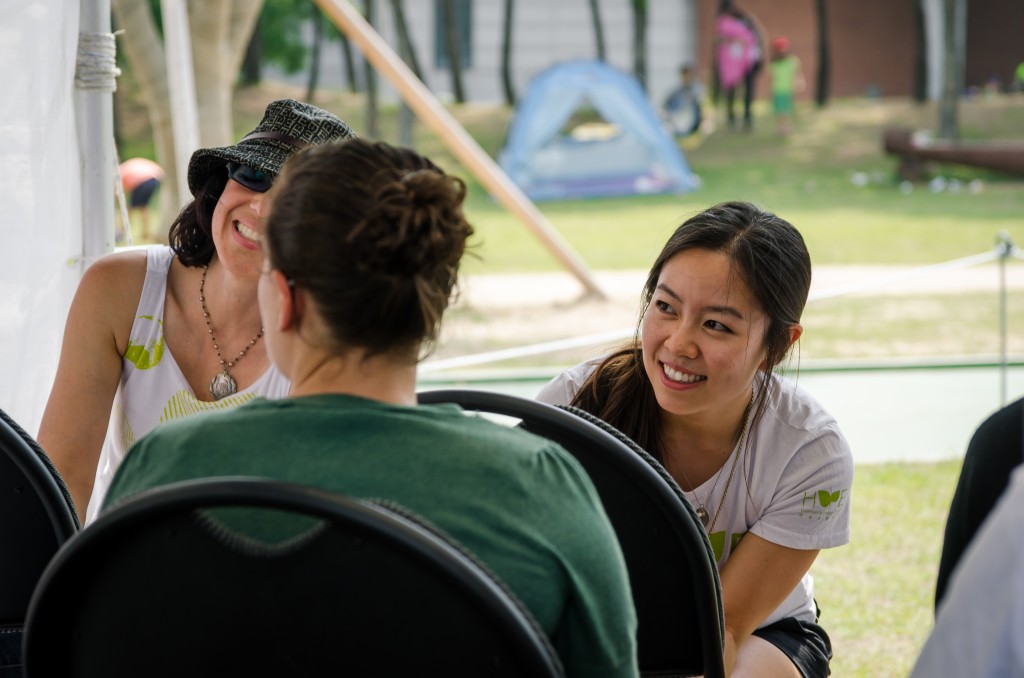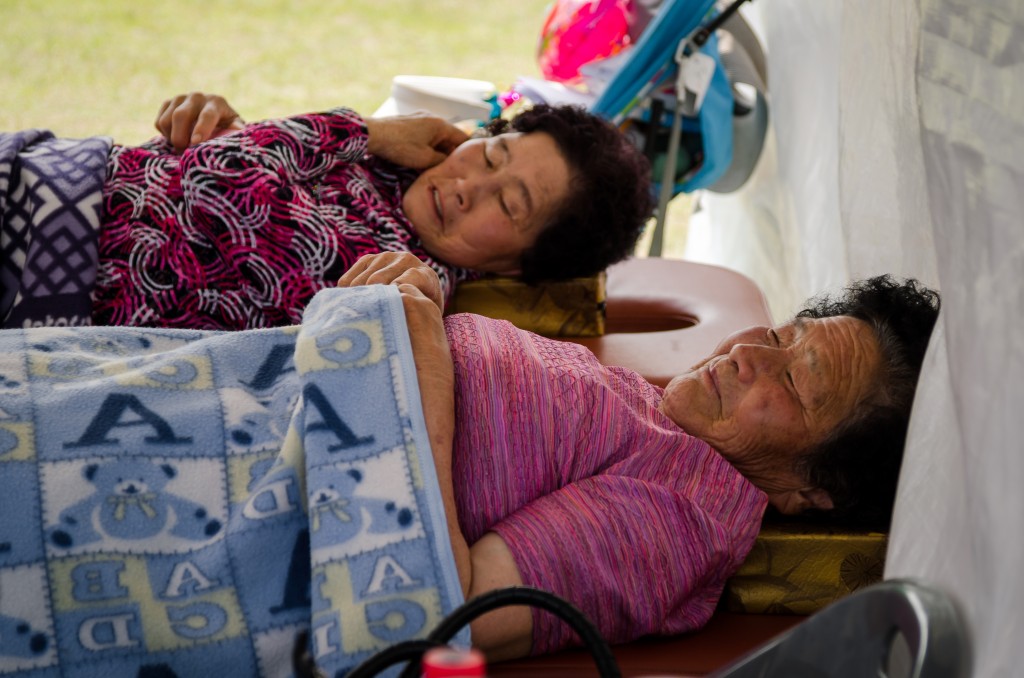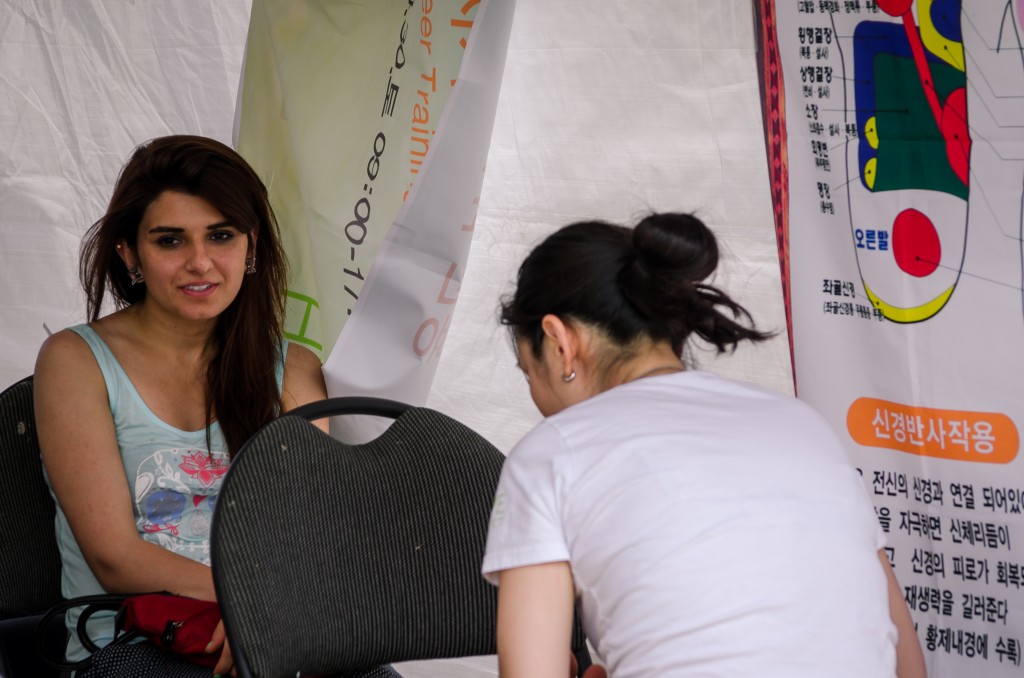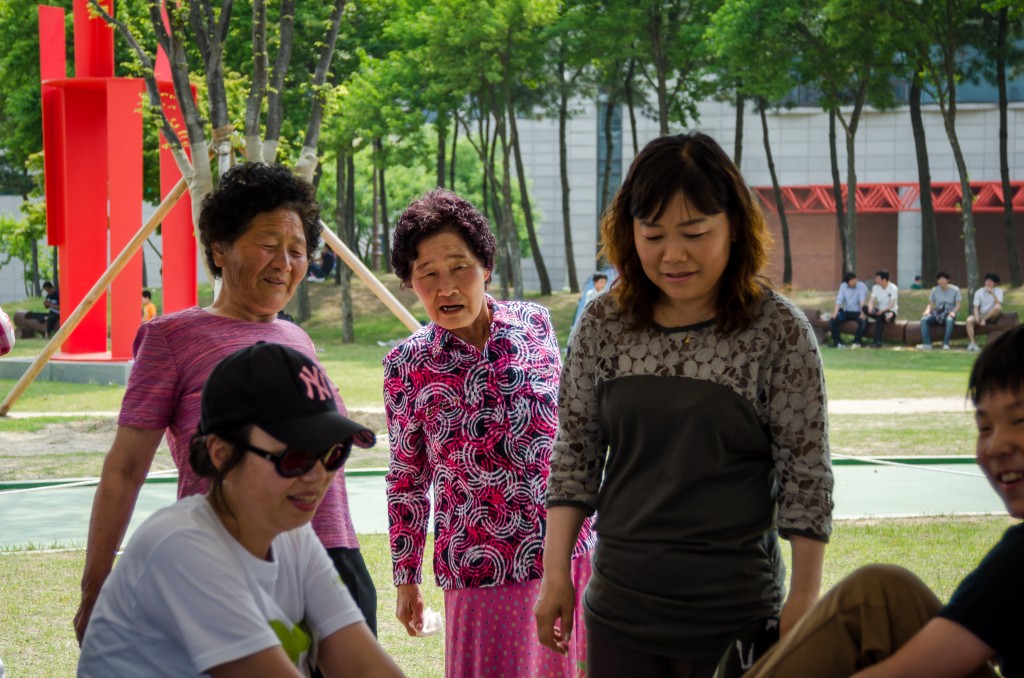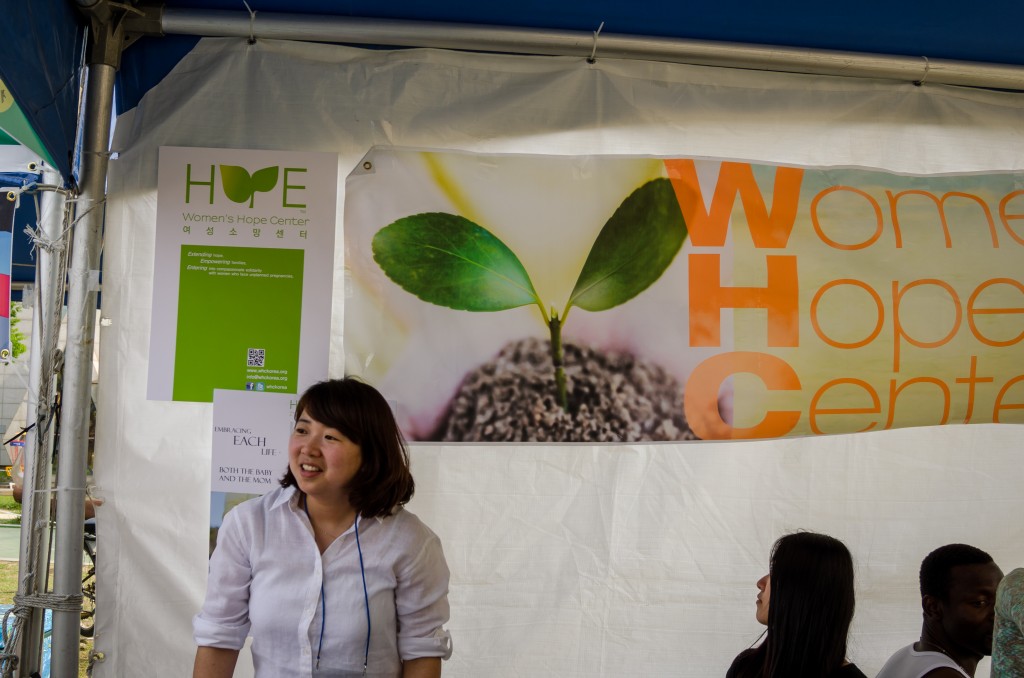 I think the best part about participating in these festivals is the people we get to meet.
We met EPIK teachers we otherwise would not have ever met though living and serving in the same city. We also met some local halmuhnees (I love halmuhnees – their faces and hands seem saturated with many wonderful stories of years gone by) and young women from countries like vietnam and cambodia who have married local Korean farmers – each carry a young child or baby on their hip. I wish we had our brochures translated into their native languages. Something for the future to do.
Though we did provide foot massage and set up our usual fundraising items, this festival was more about letting WHC known to the diverse international community here. We want them to know that we have ENGLISH-speaking lay counselors they can contact if they or someone they know needs help.
By the way!, we were asked by some about where they can purchase a HOPE t-shirt. We completely ran out.  BUT, I am in the middle of trying to get some more made (we order from FREESET) in time for a conference we are co-hosting in Seoul this summer! I will post more info on it soon. For now, please mark your calendars – it will be held on Aug. 16 and 17. Attendees will receive training in crisis pregnancy counseling, post-abortion trauma counseling and more.
Stay true,
Min