May 15 2013 in Uncategorized by WHC Korea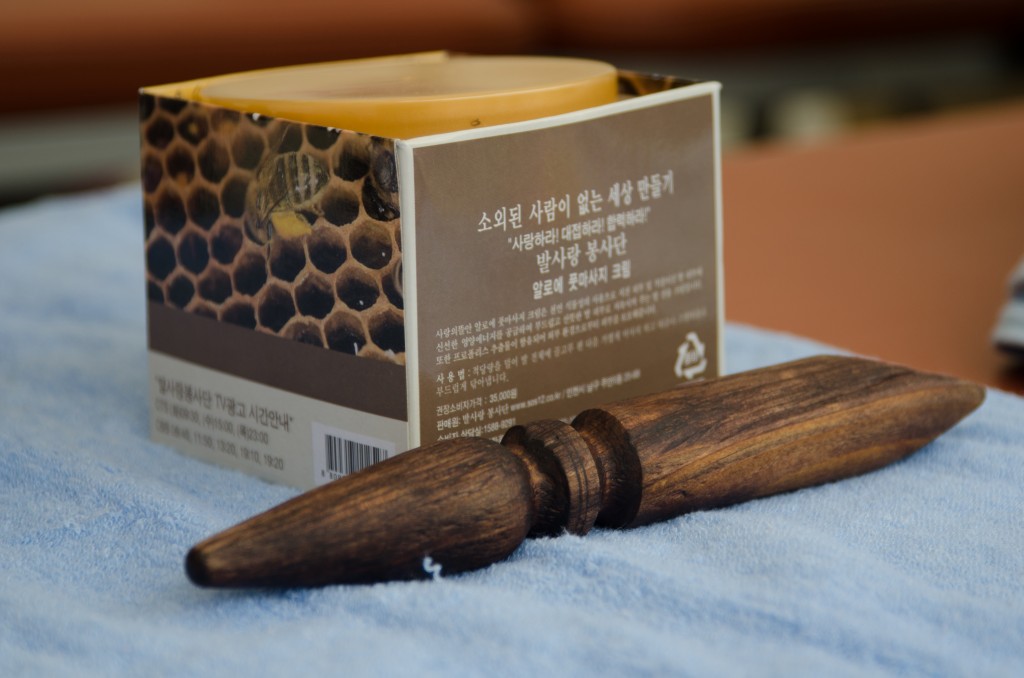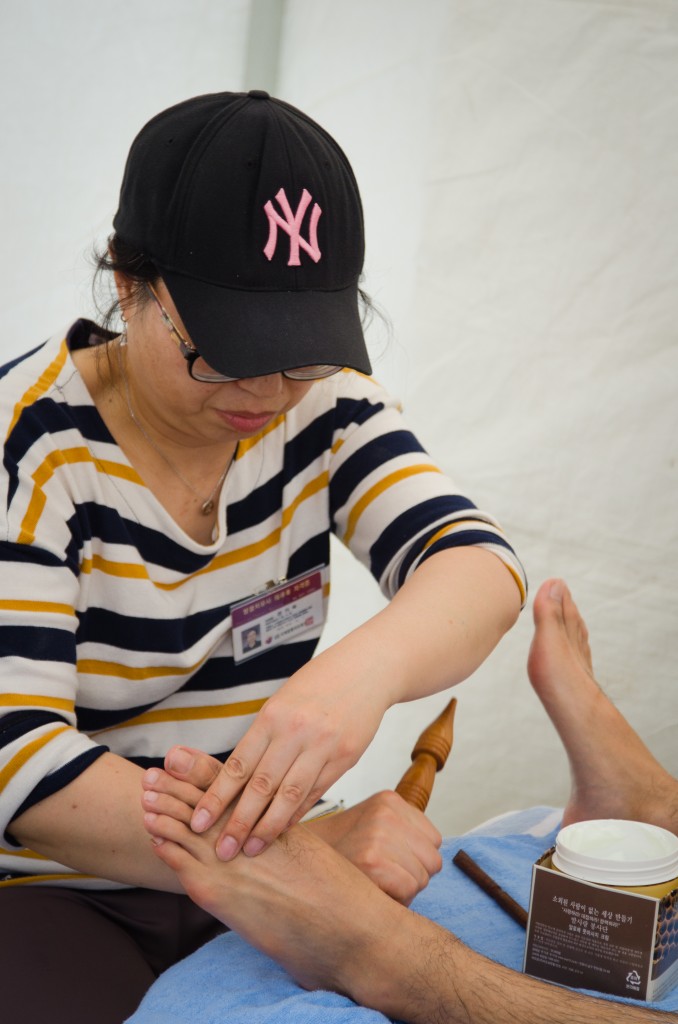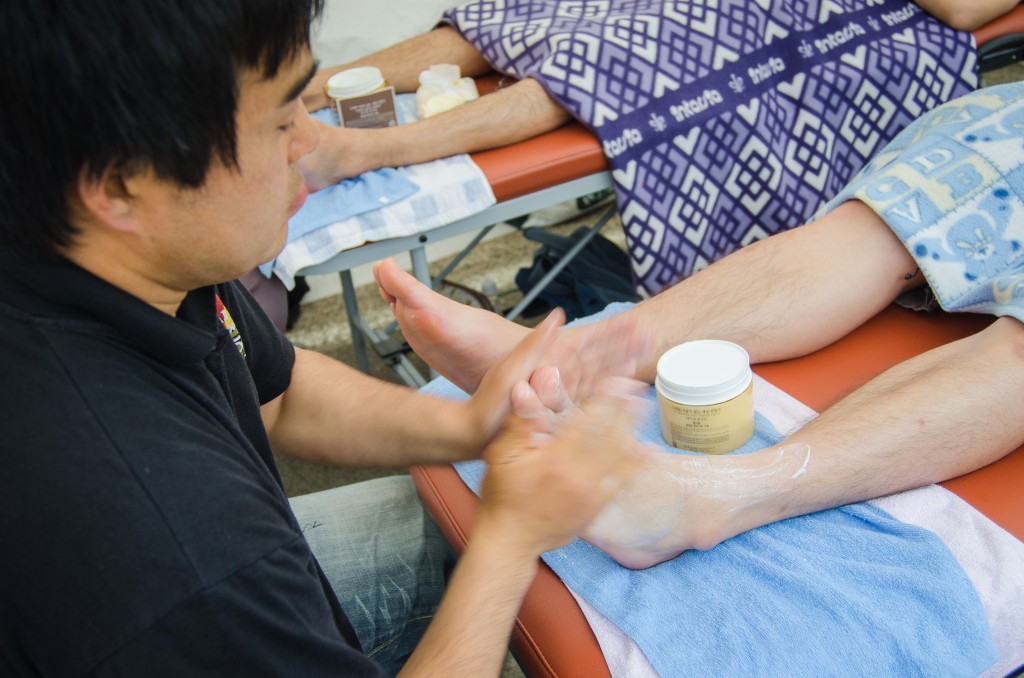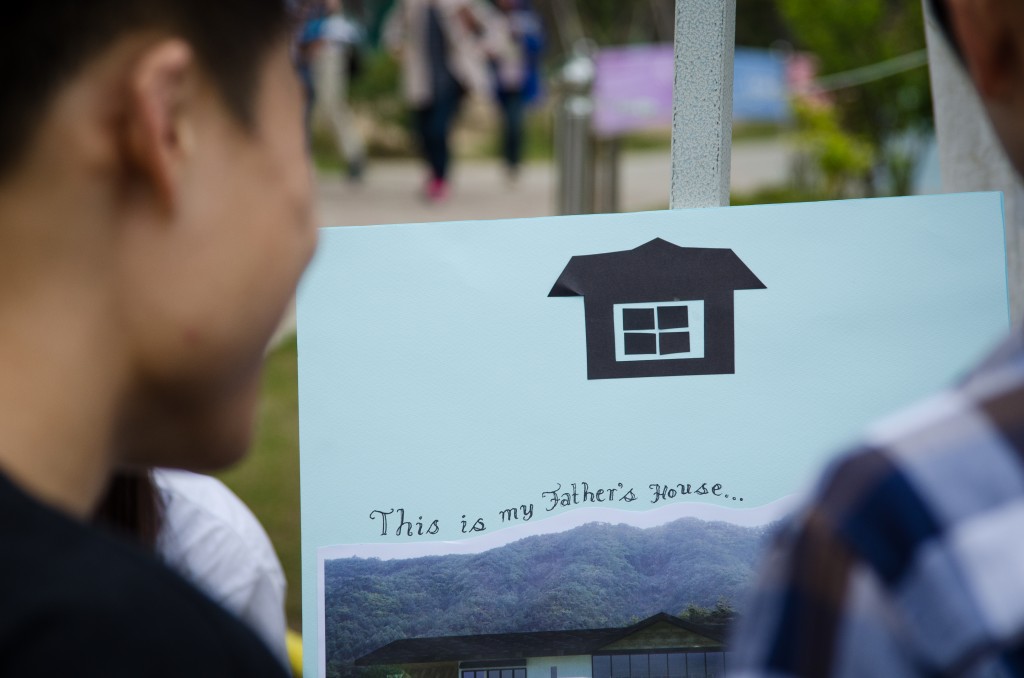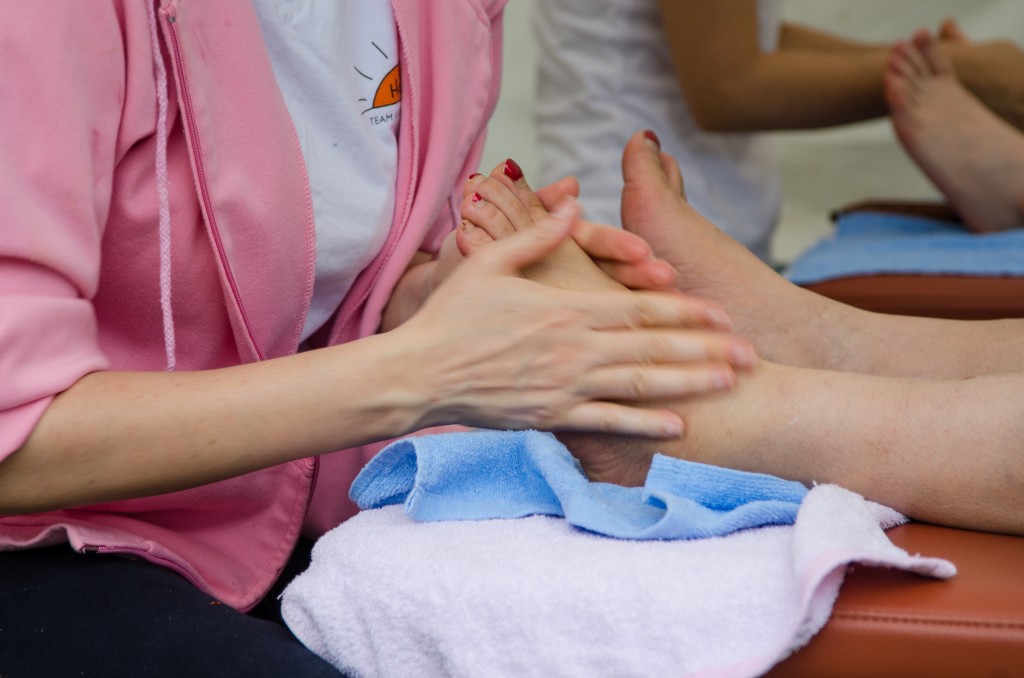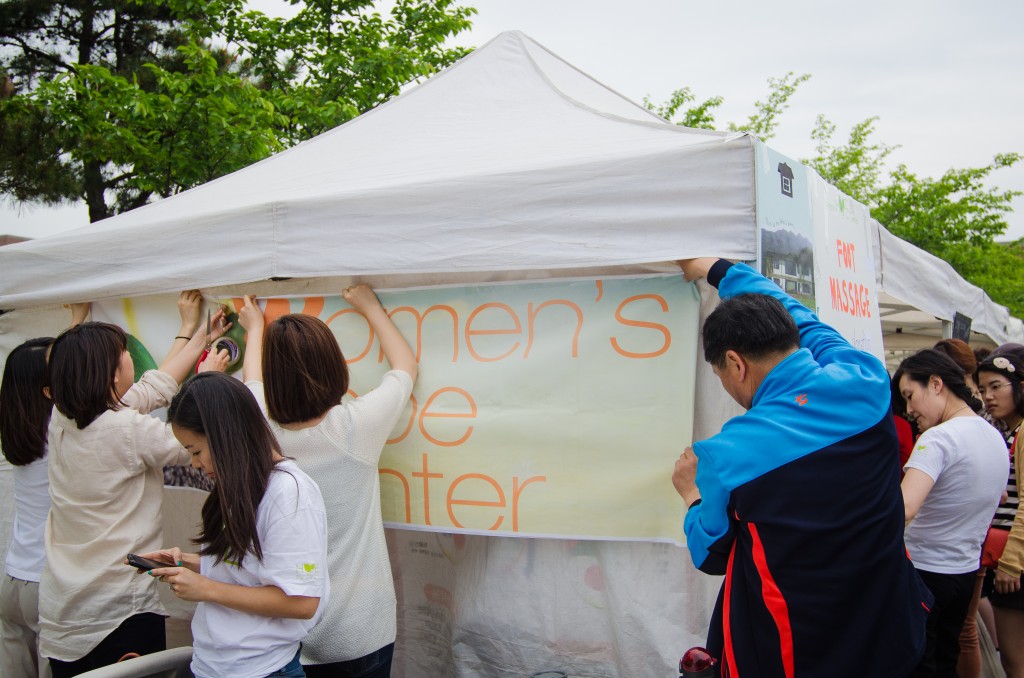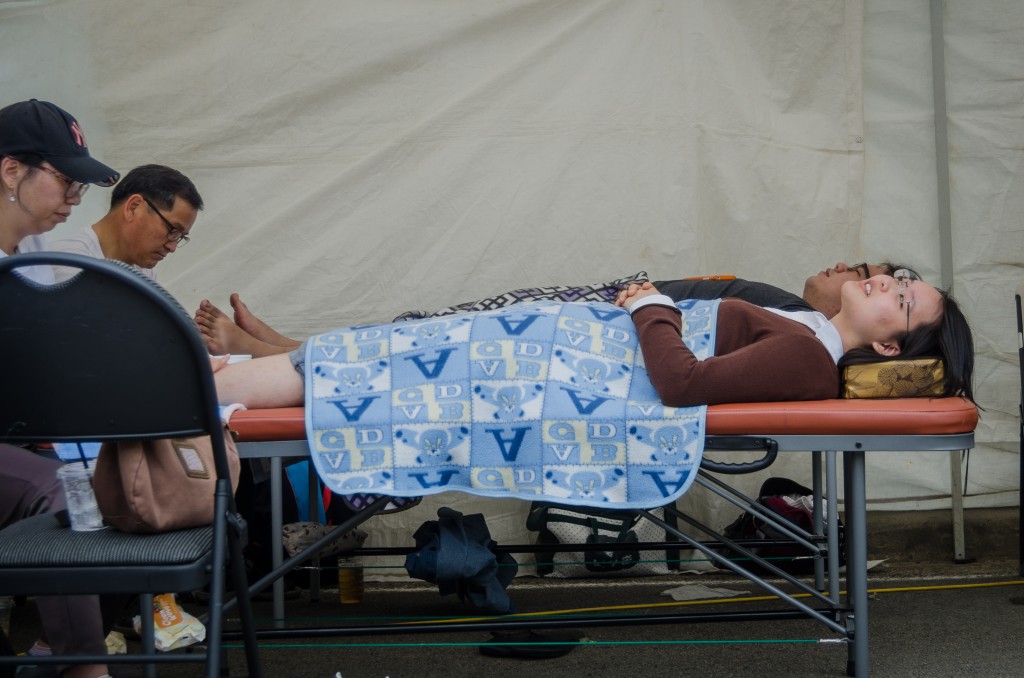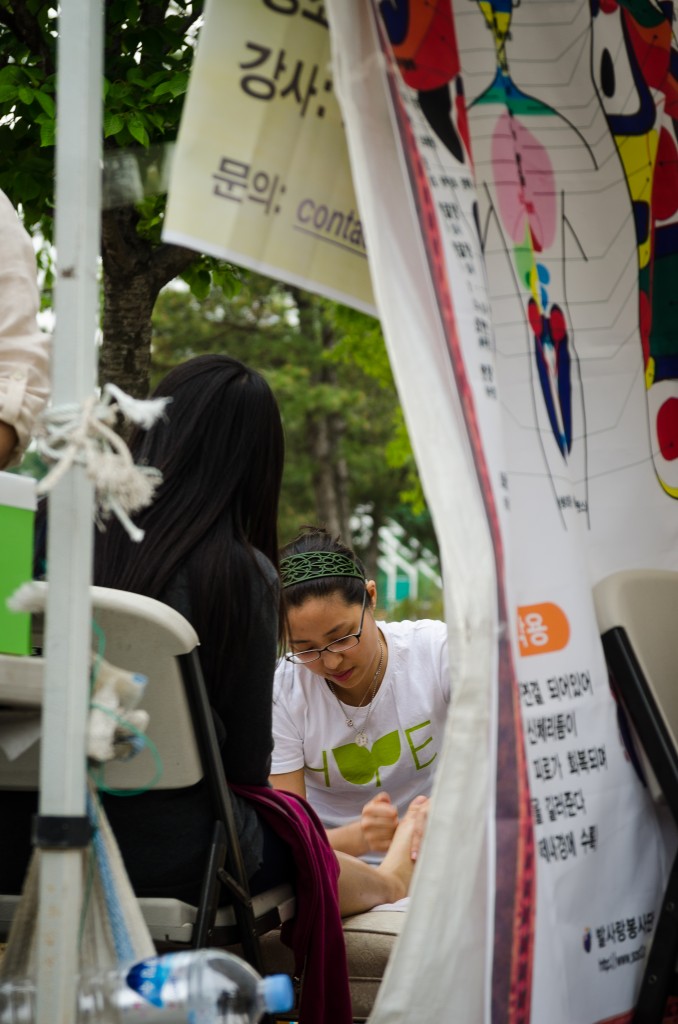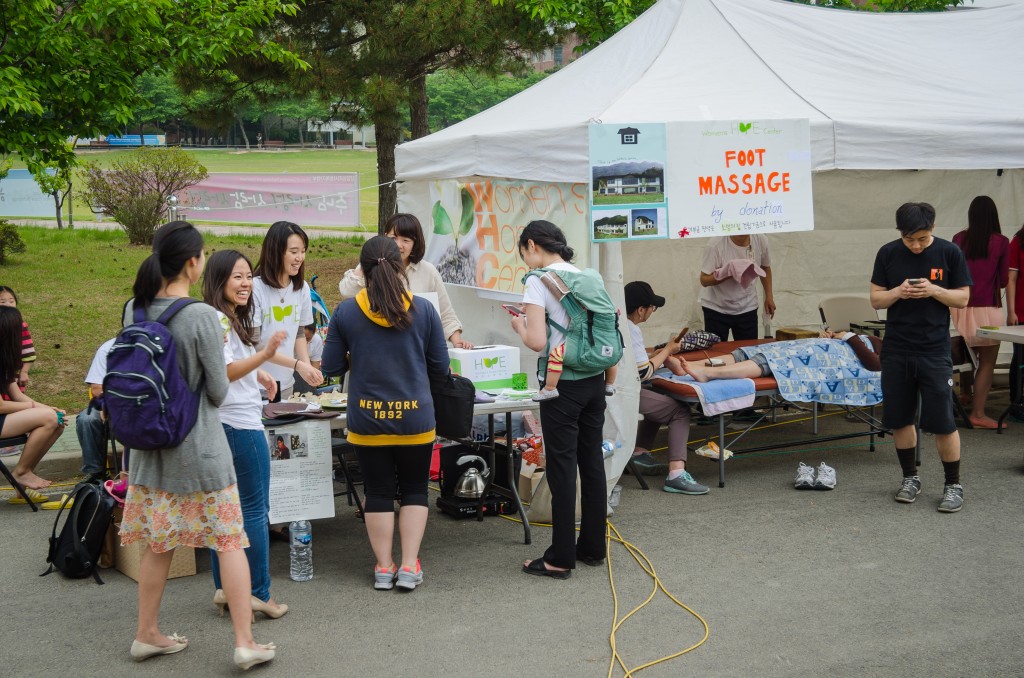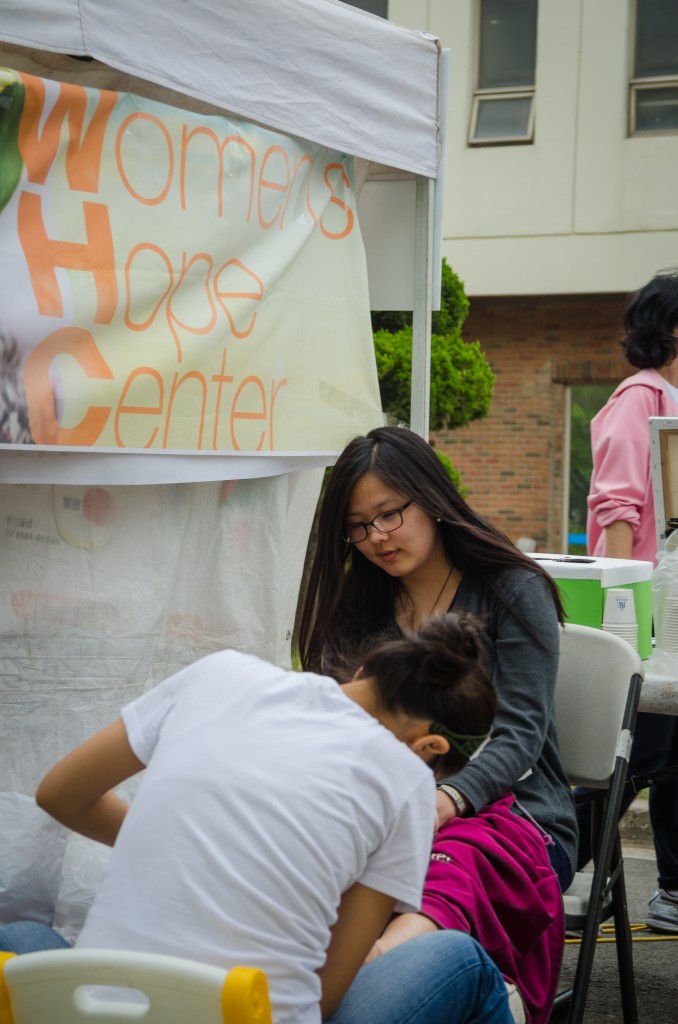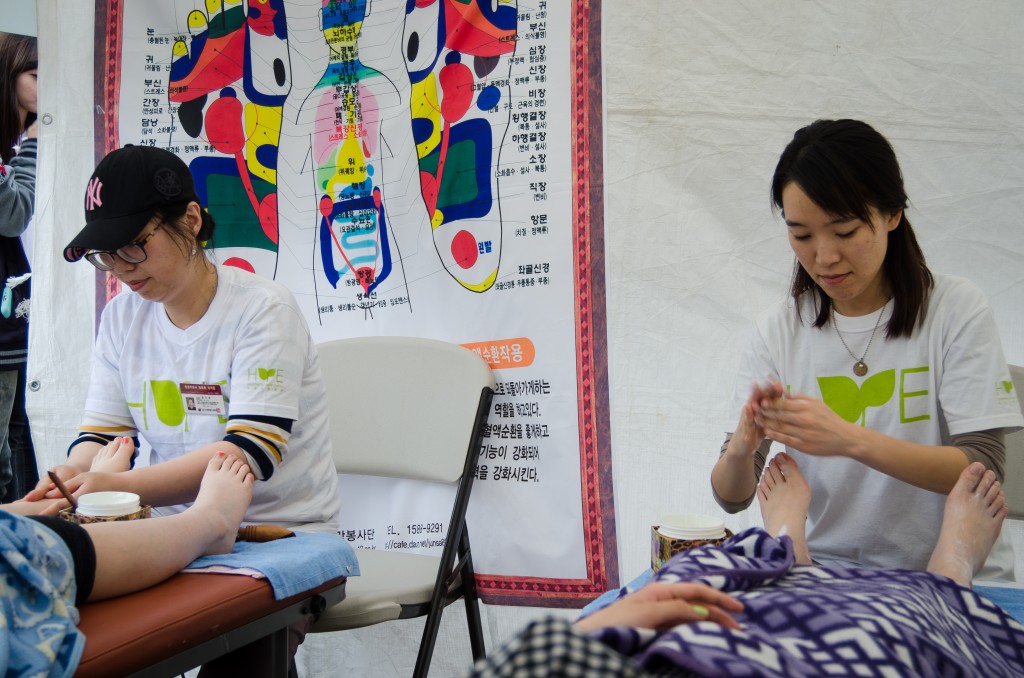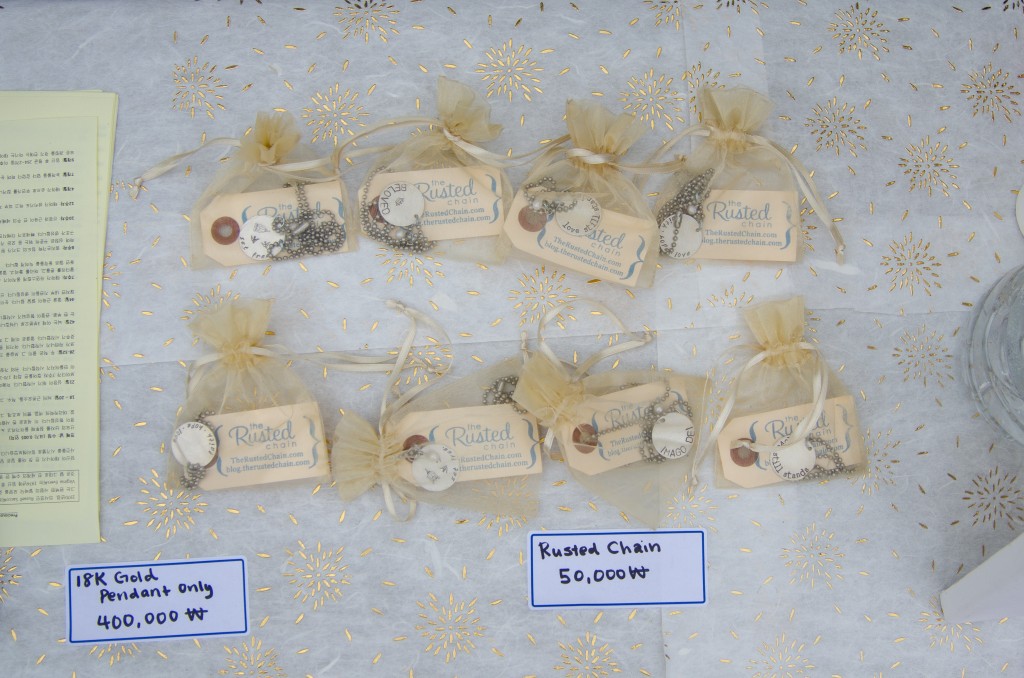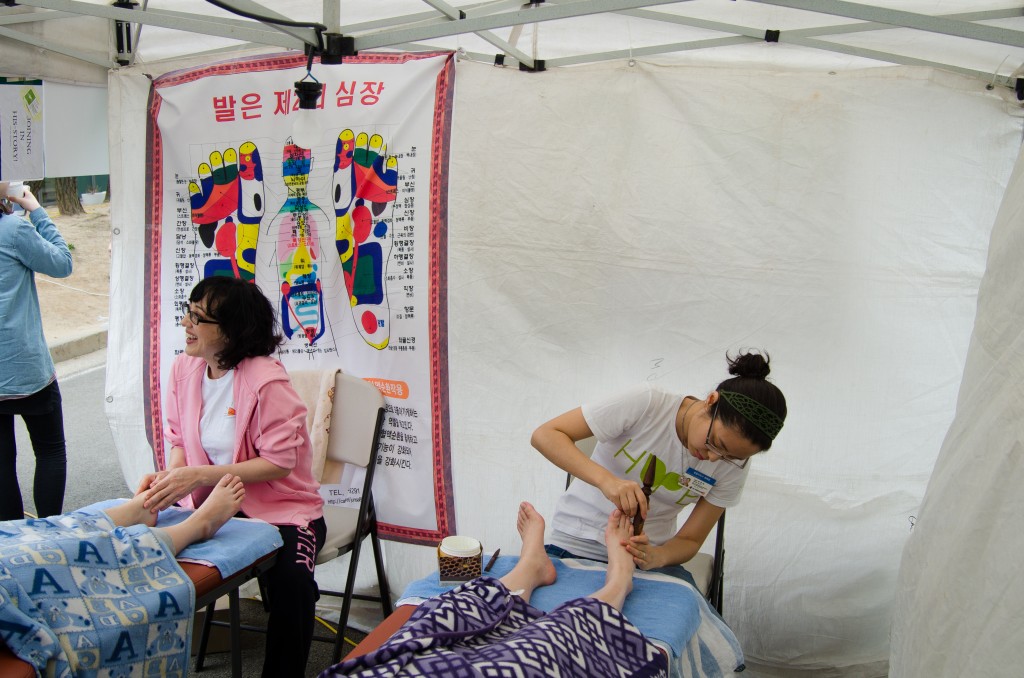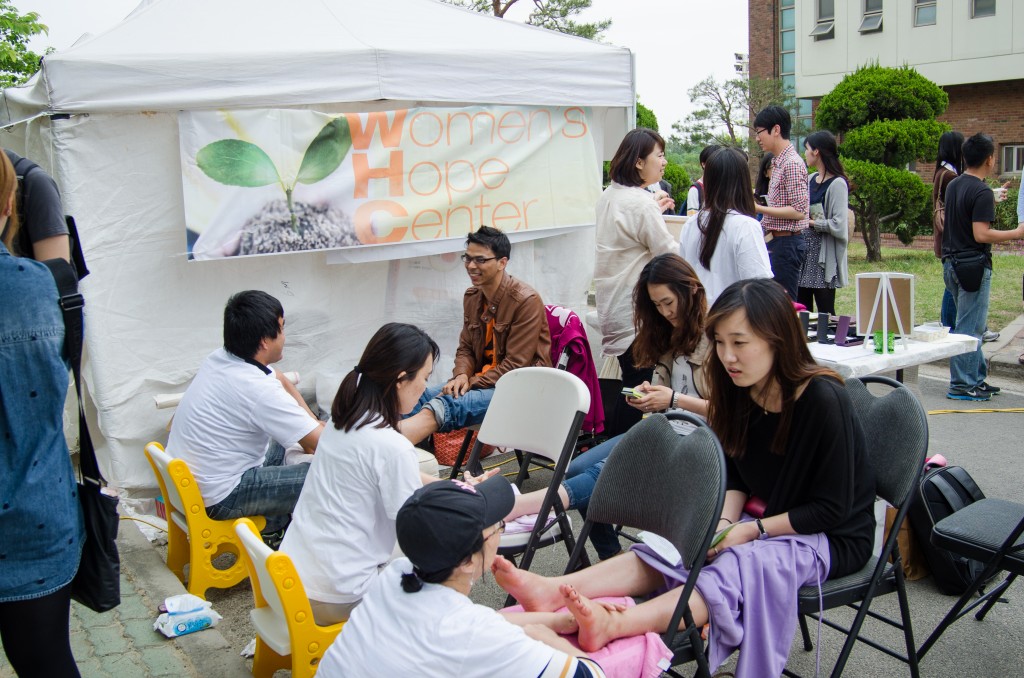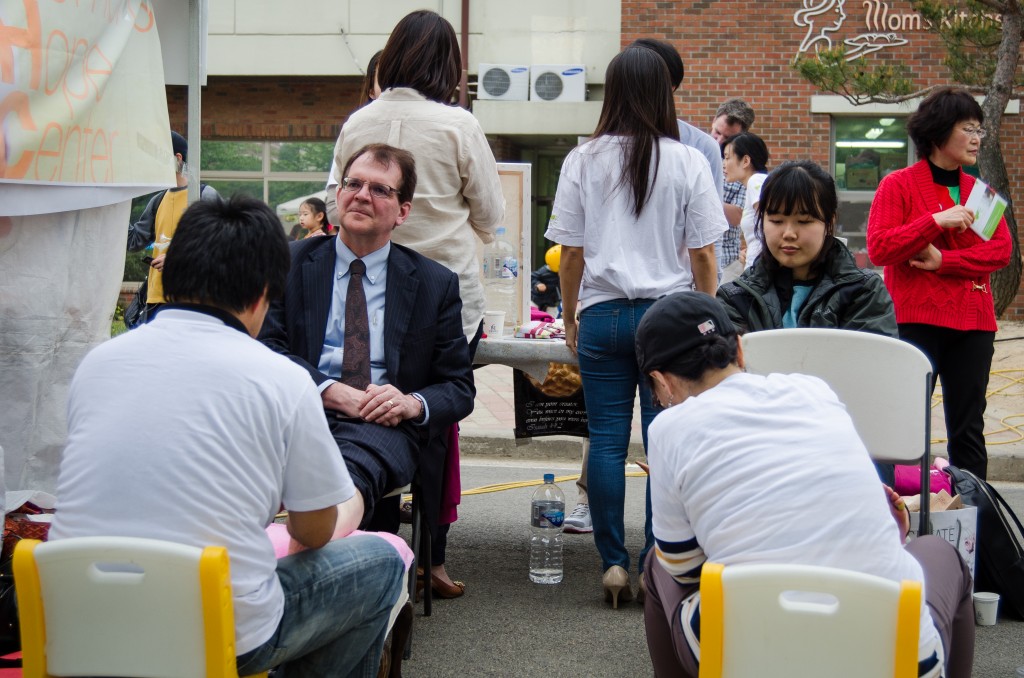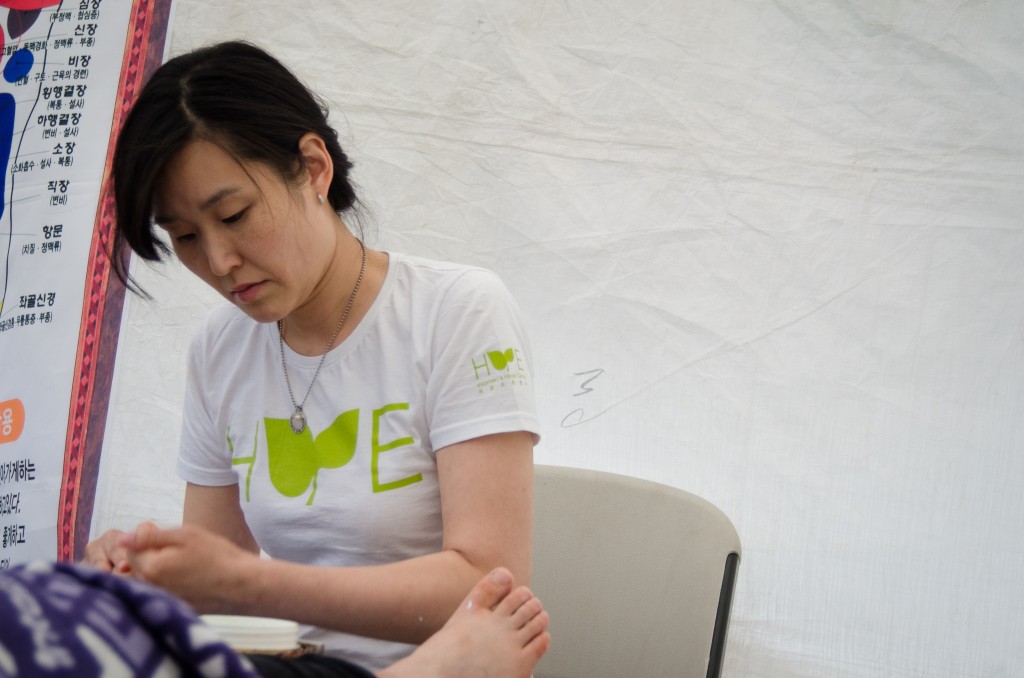 We had a blast giving foot massage/acupressure to the students and professors of Handong Global University at their student festival last week!
All of the WHC Executive Officers in the Pohang headquarters have been learning foot massage/acupressure so that we could give weekly treatment to our clients. This type of massage and acupressure on the feet has been known to heal people of many ailments from something as serious as cancer to stress and insomnia. The technique is specially adapted for ministers and evangelists to be able to reach out in active love to the elderly, homeless, and hurting. Since all of our clients come to us extremely stressed (along with other health conditions and pregnancy-related discomfort) I thought it would be an excellent way to provide healing – both physically and emotionally.  And so, we have been learning for the past few months from a professional trainer whom I met at one of our local sponsoring churches. My kids and I call her 이쁜집사님 which means Beautiful Deacon, because she really is such a beautiful person through and through.
Although we were only at the festival tent for 4.5 hours we raised 681,800won toward the HOUSE OF HOPE! Such generous students and professors here at Handong Global University! Thank you so much!
Special thanks to Isaiah and his team from HOPE Be Restored-HILS branch for your help!
Praising God,
Min
P.S. The GREAT photos were provided by Aleksey Yoo of AY Photos. You can contact him here. (This is an unpaid advertisement so this is wholly my opinion.)